2023 Warning of Annual Meeting for School District #58
Lamoille North Modified Unified Union School District
On April 12, 2016, the towns of Belvidere, Eden, Hyde Park and Johnson voted to form a single district inclusive of Lamoille Union Middle and High School, as well as Green Mountain Technology & Career Center.
95 Cricket Hill Road
Hyde Park, VT   05655
Phone:  (802) 888-3142
Fax:  (802) 888-7908
---
Eden is home to the Eden Central School for Pre-K to 6th graders.  Those in 7th and 8th grade are bused to Lamoille Union Middle School.  The Middle School, located in Hyde Park, shares the building with the High School and Green Mountain Technology and Career Center.  All schools are part of the Lamoille North Supervisory Union.
140 Knowles Flat Rd
Eden, VT 05652
Phone: (802)635-6630
Fax: (802) 635-3670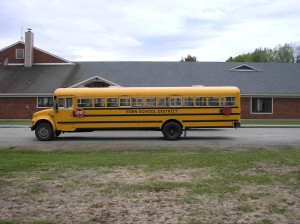 ---
736 VT Route 15 West
Hyde Park, VT 05655
Phone: (802)851-1300
Fax: (802) 851-1397
---
736 VT Route 15, West
Hyde Park, VT 05655
Phone: (802) 888-4261
Fax: (802)888-2997
---
Green Mountain Technology and Career Center
738 VT Route 15, West
Hyde Park, VT  05655
Phone: (802) 888-4447
Fax: (802) 888-7838
---
Lamoille North Supervisory Union
95 Cricket Hill Road
Hyde Park, VT   05655
Phone: (802) 888-3142
Fax: (802) 888-7908